Our brides and grooms love us because we always tell them the truth on how we feel about vendors. We are blessed to be working with talented Indian wedding vendors every weekend. It's natural for couples to seek our advice on who would be the best fit for them. Half of the Indian weddings we DJ are with both the bride and groom being of South Asian descent (Hindu, Christian or Muslim). The other half of the weddings we do our mixed or fusion weddings where one person is from South Asian descent and the other is not (White, Black, Hispanic or Asian). When coming up with the Top 9 Photo Dallas list, we based it on the following criteria:
They currently live in the Dallas-Fort Worth Area. We have a lot of amazing photographer friends that travel to Dallas for Indian weddings regularly, but don't physically live here. The benefit to having someone local is no travel cost, easier to meet, and less chance of something happening to them on the way to your wedding.

They have multiple years of experience serving the same type of clients we serve in terms of both traditional Indian weddings and mixed/fusion weddings. Its important to value all cultures irrespective of the number of guests coming from each side.

Our couples in the recent past have loved working with them. We only wanted to give you the best South Asian wedding photographers in Dallas.

We like their work and we enjoy working with them. This is your big day and the last thing you want to worry about is vendor drama. That is a thing, believe us, we have watched it happen.

They must only be photographers and not own or be a part of any videography company. There are pros and cons to both sides but we see more couples wanting to pick and choose two different companies rather than choosing one company for both..
The following Top 9 Indian Wedding Photographers in Dallas are ranked based on who we have worked most often with in the last few years.
Top 9 Wedding Photographers in Dallas
---
Vinod Elsie Kuruvilla, better known as Vinny, is the owner of VEK Photo. He has secured the first position on our Top 9 Indian Wedding Photographers in Dallas list. As we write this blog, we can't help but mention that we have been fortunate enough to work with VEK Photo quite frequently in the past few years. In fact, we have spent the last three weekends together capturing some incredible memories. Vinny's couples come from diverse backgrounds and include Hindu (South & North Indian), Christian (Malu), and Muslim (Indian & Pakistani) weddings. Vinny's favorite music is 90's Hip Hop. We absolutely adored Rohan & Rishika's wedding at the Omni Dallas in downtown Dallas, and we are confident that you will too. If you're interested in learning more about the top Indian wedding photographers in Dallas, fill out the form on this page and receive the contact information for everyone on our list. Also, if you are still looking for a venue, check out our blog on the Top 22 Indian Wedding Venues in DFW.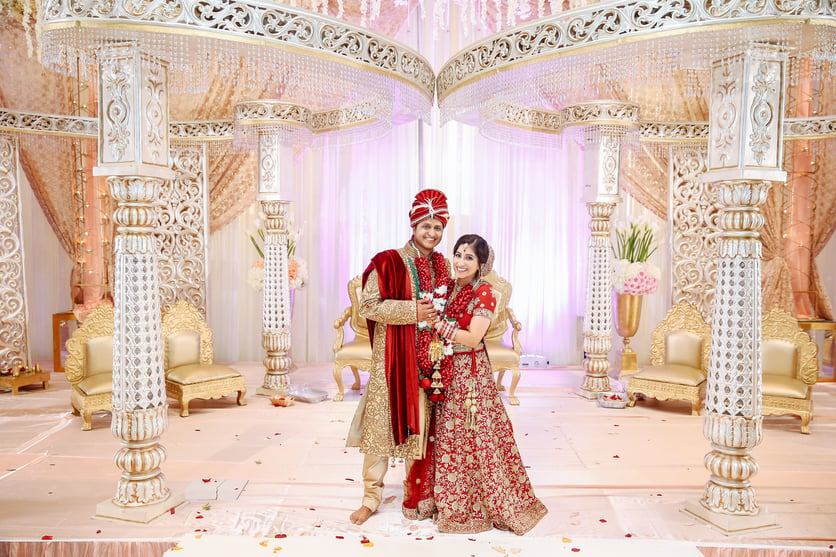 Lomesh Photography is a dynamic duo comprising of Lomesh & Radhika Patel. Although they are not married, they share an unbreakable bond that reflects in their work. We have had the privilege of working with them on several occasions and love seeing them at weddings. They have the ability to capture any type of wedding, but their specialty lies in Gujarati weddings. It's no surprise that most of the weddings we have covered together involve Gujarati couples. Lomesh & Radhika's love for Garba music is evident in their work, and it's hard to imagine them doing anything else other than photography. When they are not behind the lens, they are probably dancing to Bollywood music or watching movies. Lomesh captured this beautiful shot of Dolly and Mithesh before the grand entrance at SLPS ballroom in Irving, TX. Don't want to get married at a hotel? Check out our blog on the Top 9 Indian Wedding Venues that aren't hotels.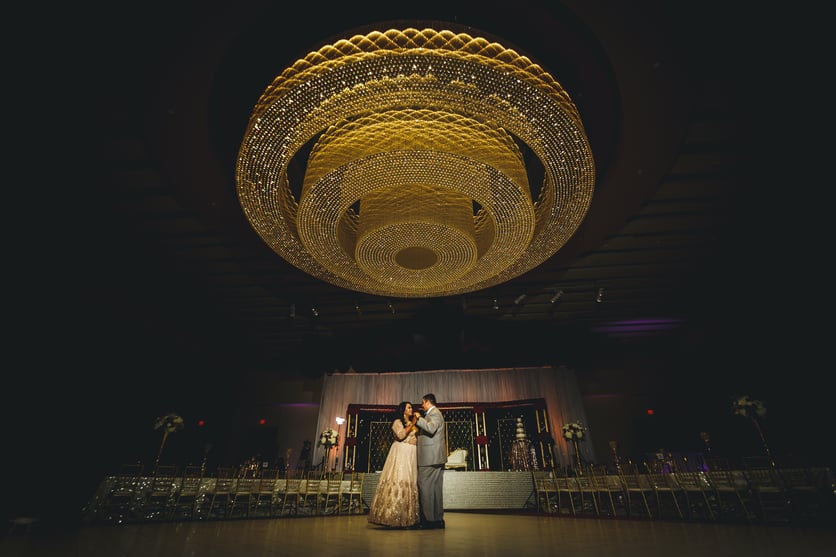 Nida, hailing from Australia, now calls Texas her home and has been capturing beautiful memories at weddings for years. Her happy and infectious personality ensures that she connects well with her brides and has a great time at weddings. Her specialty lies in Sunni Muslim weddings where great music, stunning decor, and perfect moments are valued. Nida has an eclectic taste in music, ranging from trap to Coke Studio and American Top 40 radio hits. Her ability to capture the right moment has landed her a spot on the Top 9 Indian Wedding Photographers in Dallas list. During Eva and Nilesh's wedding weekend at the Intercontinental Hotel in Addison, Nida took them outside to capture some of their best pictures. As we love mixed weddings, it's no surprise that the bride was Nepalese and the groom Gujarati. Check out our blog about Indian Wedding Venues in Addison.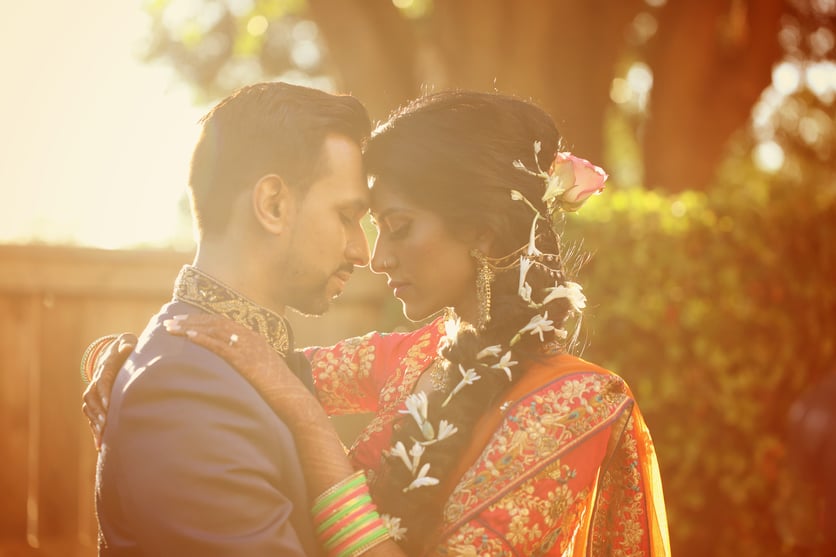 William Bichara is a talented photographer who prioritizes his craft over social media. His authenticity shines through every shot he takes, and we're always excited to work with him. His recent weddings have been a mix of cultures, including the fusion wedding of Mirza and Saloni at The Worthington Renaissance in Fort Worth. We always light up when we see them at a friend's wedding. William has a knack for capturing great shots quickly and truly deserves his spot on our Top 9 Indian Wedding Photographers in Dallas list. If you need a photographer for your Indian Wedding, fill out the form on this page and we will send you everyone's phone number and email address. Here is our blog on Indian Wedding venues in Fort Worth.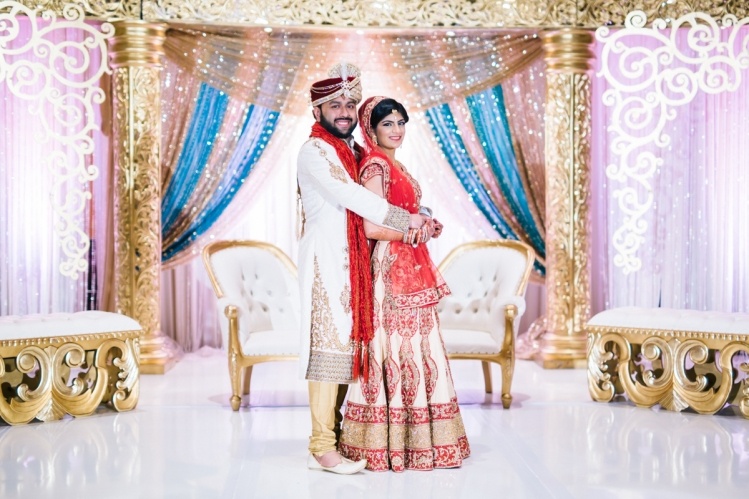 With a contagious smile and a great sense of humor, Greg Blomberg is a talented photographer who we often see at mixed weddings. Although we haven't crossed paths with him as often recently, his consistency in delivering great work has been unwavering for years. At Fahrin and Amir's wedding weekend at Nasher Sculpture Center, we had to assemble the perfect vendor team for this power couple. If you're looking for the perfect Indian wedding photographer for your special day in Dallas, fill out the form on this page and we'll provide you with a list of the best.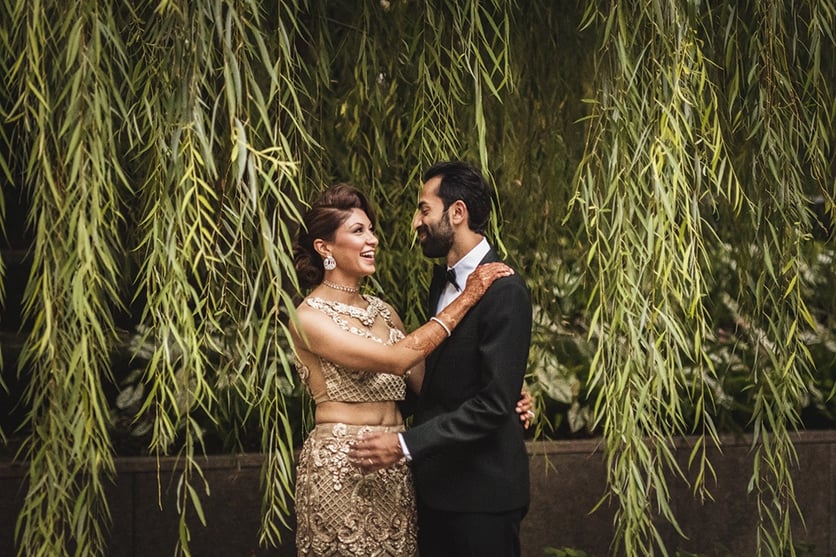 Shakil Noorani, the talented photographer behind The Propixels, is a well-known figure in the Dallas photography scene. With an impressive portfolio of Ismaili weddings under his belt, it's no surprise that we often team up for young and lively Ismaili couples who want to dance the night away and capture every moment. Take a look at his creative shot of Saira and Zain - it's clear why he's made it onto our list of the Top 9 Indian Wedding Photographers in Dallas. Check out how he captured Saira and Zain in a fun and cute way. His chill attitude is what has put him on the Top 9 Indian Wedding Photographers in Dallas list.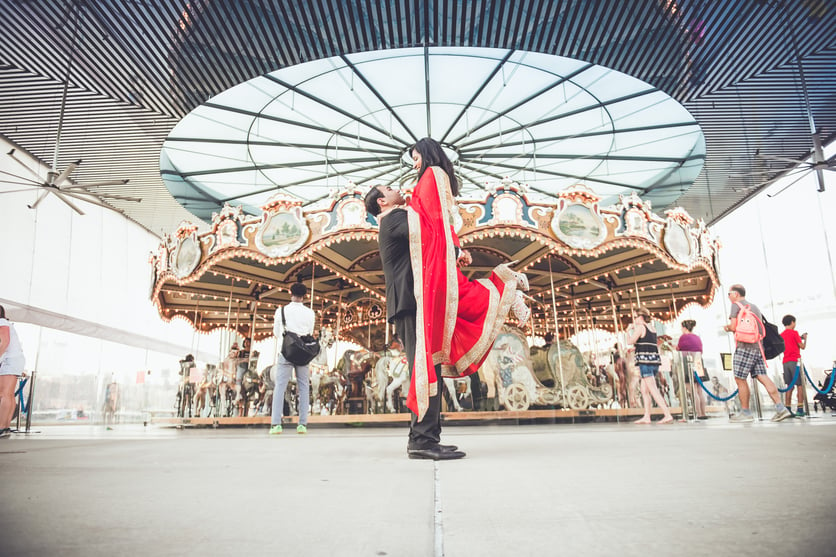 Humza Yasin is one the most straight up and honest people you will ever meet. His wife Jabeen Humza is the sweetest (besides the amazing dessert tables by Candee Couture) person you will meet in the wedding industry. They are the perfect couple that works together and balances each other out. They stop being vendors and start becoming a part of the family. Check out this fun shot of Rozmin and Asif's entrance at Sheraton Arlington Hotel. Humza always finds a way to be in the right place at the right time. Thats one of the main reasons he made it to the Top 9 Indian Wedding Photographers in Dallas list.
Ranking eighth on our Top 9 Desi Wedding Photographers in Dallas list is Ambreen Zaveri from Shakar Photography. We have had the pleasure of working with her on weddings last year and have upcoming bookings with her this year as well. Ambreen predominantly works in the American wedding market, but she also has the potential to excel in Indian weddings. She captured the uplighting of the room beautifully during Nirmal and Karim's first dance, as seen in this stunning shot.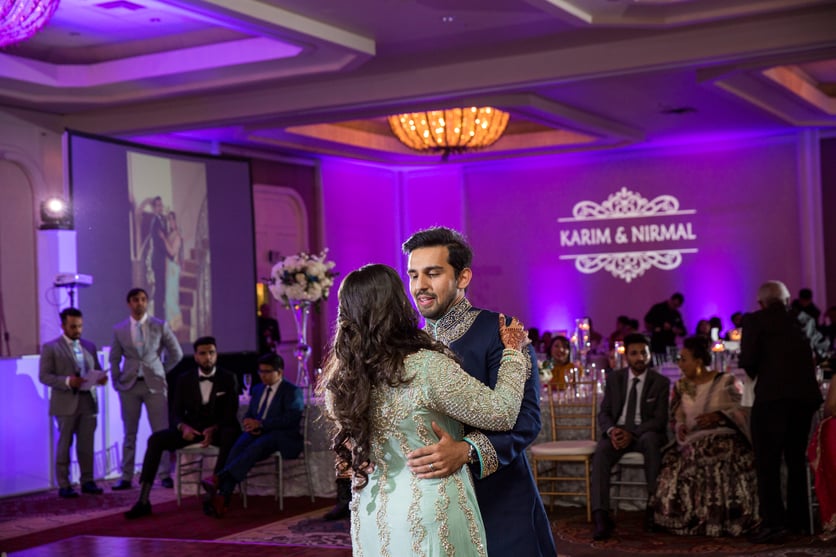 Luke and David Edmonson are a father-son duo that we love seeing at Indian weddings. They were the original Non-Indians shooting Indian weddings before it became cool in Dallas. They took the time to understand the culture and people. Now they spend most of their time collecting awards and teaching photography, but we see them at least once a year. Usually at a luxury Indian wedding or a luxury fusion wedding that we are doing together. Every time they are there, we know we will get at least one epic shot of everyone dancing with us in it. Check out this shot from Kiran & Vince's luxury fusion wedding at The Fairmont Dallas. The only reason they are at the bottom of the Top 9 Indian Wedding Photographers in Dallas list is because they are so busy with other commitments that we don't see them often. If you need an Indian Wedding Photographer in Dallas, fill out the form on this page and we will send you everyones' email and phone number. Check out our blog if you need an Indian Wedding Venue.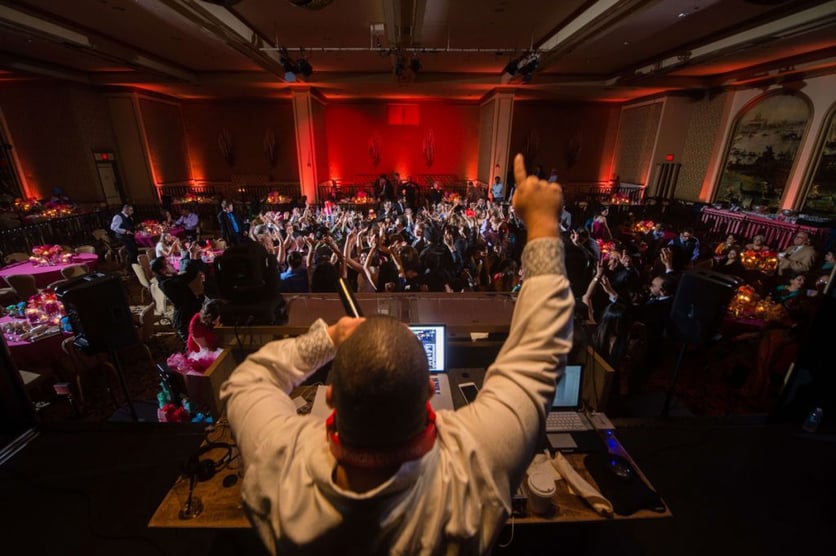 Your wedding is the happiest moment in your life, and you should choose an Indian Wedding photographer in Dallas that you love. Over our 24 years of bringing joy to thousands of couples, the DJ Riz Entertainment team has performed many times with everyone on the Top 9 Indian Wedding Photographers in Dallas list. Given these points, if you would like to talk about which South Asian wedding photographer you should select, we think it is best for you to starting by contacting us here for more information on our services.